Quantum StorNext 5 Scale-out Storage

StorNext® is high-performance shared storage designed to accelerate complex information workflows. Includes primary storage, extended online storage, and tape archives—all powered by StorNext 5 data management, the industry's fastest streaming file system and policy-driven tiering software.
Intelligent Data Management for Complex Workflows

Whether capturing satellite imagery, ingesting hi-res 4K video, or collecting network traffic for cybersecurity—StorNext enables high-performance capture, collaboration, processing, and preservation of data. And while each workflow is different, some things remain the same: the data is invaluable, the data is growing, the data cannot be recreated, and the data must be preserved—so it can be repurposed in ways that can't be imagined today. Complex workflows require reliable, secure, and proven storage from experts you can trust—from the Quantum experts who understand that it's about your workflow—not the storage.
Building Blocks of the StorNext Architecture
At the core of all Quantum scale-out storage is StorNext 5 data management—engineered to solve the world's toughest data management challenges, with the reliability and performance needed for complex workflows.
High-performance shared storage for collaborative workflows. Built on StorNext 5, the industry's fastest streaming file system.
Extended Online Storage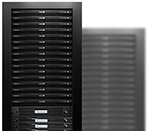 Low-latency, massively scalable Lattus™ object storage with StorNext 5 policy-based tiering for unmatched data durability.
LTO Tape Automation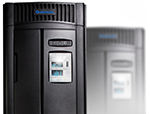 Best-in-class data integrity for long-term data preservation at lowest possible cost. Integrated with StorNext 5 for transparent access to tiered data.